Popis
Florane Russell – Realistic Premium Sex Doll. Realistic love dolls of the CzechDoll pornstars series are made of high-quality Platinum TPE material, which faithfully imitates human skin. CzechDoll realistic sex dolls with a modern skeleton are designed primarily for sexual games (they can handle all the classic positions of Kamasutra), but also for collectors and fans of these stars.
Hi, my name is Florane Russell. It had taken a long time before I started making Adult Movies. At first, I started as a dancer and stripper, then I devoted myself to Livechat for a long time. The first professional shooting came two years ago. I have already had more than 150 scenes and focus mainly on the anal scenes. I have a dog in private, and I spend a lot of time with him, I also love fitness and I try to live healthily.
Fans can follow me on:
Facebook: florane.russell.9
Instagram: floranerussell_official
Twitter: floranerussell_official
here you can contact me by e-mail: 
[email protected], it is possible to have a private show or a custom video directly for my fans.
Experience your erotic dreams!
Get your beautiful doll Florane Russell by CzechDoll, the look-alike of the porn actress Florane Russell, which is hand-modeled, and experience with her the unlimited amount of pleasure that this love doll offers. The realistic vagina is 18.2 cm (7.17 in) deep. The buttocks can hold up to 16.2 cm (6.38 in) and the mouth 14.5 cm (5.71 in). These parameters are the same for all CzechDoll selection bodies.
Body parameters:
Weight: 42 kg | 92.59 lbs

Body height: 143 cm | 4.69 ft

Total height (with head): 162 cm  – 164 cm | 5.31 ft – 5.38 ft

Head circumference: 50 cm | 19.69 in

Chest circumference: 91 cm | 35.83 in, Waist: 60 cm | 23.62 in, Hips: 94 cm | 37.01 in

Palm with fingers: 16 cm | 6.30 in

The length of the whole hand with the palm and fingers: 66 cm | 25.98 in

Shoulder width: 34 cm | 13.39 in

Leg length (inner): 79 cm | 31.10 in

Foot length: 21 cm | 8.27 in

Doll material: Platinum TPE + stainless skeleton + metal
Package contains: Czechdoll Florane Russell head, doll's body, powder, outfit, enema, wig and instructions.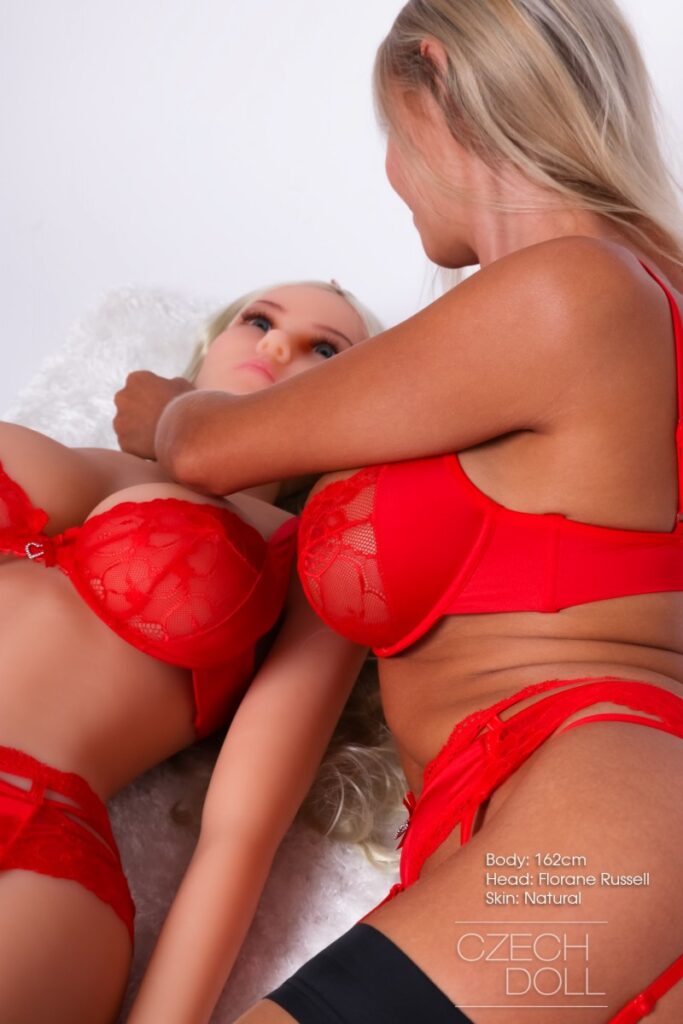 Delivery: Prepayment 100% of the total amount. Delivery within 14 to 20 working days from receipt of deposit. The price is final, includes FREE SHIPPING!